ORDERS READY NOW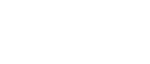 Queenstown, New Zealand.
Our beautiful and blessed region. It is now facing unprecedented challenges the likes of which it has never seen before. A region full of talented, inspiring, fun, hardworking individuals. We will stay strong, we will work together, we will protect and rebuild our home.
Ferg Loves You
Ferg vouchers are a great way to say thank you, congratulations, best wishes or safe travels. If you have friends or family visiting Queenstown this is the perfect gift. Order some vouchers online and we will arrange to have an e-voucher sent out. Purchase today and we will contact you to organise the details.
BUY NOW
From caps and t-shirts for the summer, to hoodies and beanies in winter the Fergburger merchandise range keeps you covered all year round. Our merchandise range is the perfect reminder of your trip to Queenstown, or a great gift to take or send home for those who couldn't be with you. Order online or email us and we'll be happy to help.
BUY NOW
From CNN to The Telegraph, Lonely Planet, NineMSN or the Los Angeles Times articles have been written about Queenstown and its cult store Fergburger. From bloggers (print and video) or television shows or film crews from around the globe we love hosting, cooking and interacting with everyone. In showcasing our beautiful town, and the fantastic regional produce we combine into our much talked about burgers we thank you all for visiting us and telling your stories. Below you can read about or see many of the wonderful experiences or adventures our guests have had with Fergburger and Queenstown.
Working at Fergburger means making great food and serving with a smile and looking after our guests. If you love food, know how to create visual masterpieces and can work fast whilst having fun in a busy open kitchen then come and work with us. If your kitchen experience is limited, then we can train you as you learn the different stations in our kitchens. We're always on the lookout for all levels of experience within the hospitality field. If you want to be part of a great team from prep, to kitchen or front of house then please apply today to be part of our internationally recognised business.
FIND OUT MORE
FERG'S RESPONSE TO COVID-19
Like everyone we are aware of the dangers of Covid 19 towards our people, our communities and businesses. We will constantly be following the latest information adapting our systems and responses to the latest in best practice information. At all times we will focus on public health processes, our cleaning procedures and have readily available systems for your personal health tracking. We will adjust our operational processing according to the traffic light rating we are in. Our Shotover Street Precinct is a fully vaccinated location requiring vaccine certificates for all staff and customers.
No Vaccine Certificate?
Alternative Location Pickup of Fergburger for people without a Vaccine Pass
We have been required as a hospitality venue to require vaccination passes on our sites and believe making our premises this way holds the greatest health protection for the greatest number. Only having one entrance and a small area of street frontage has meant it was not possible to have a safe contactless pickup system at our Shotover Street location.
We respect, however, that some people do not hold a vaccination pass and therefore we will attempt to provide a safe contactless pick up location for Fergburger orders.
We will implement a new trial system from Tuesday the 14th of December and are doing our best to operate in an ever changing legislative and health environment, where the staff shortages us and others face limits our operational options. We can't guarantee it will always be possible to fulfil orders but we will do our best with the following system:
Contactless order pickups:
If you don't have a vaccine certificate, send us an email to [email protected] with your name, contact phone number and requested pick up time and date.
You will need to email us in advance (preferably 6 hours in advance as we currently don't have capacity for around the clock email tracking, especially during the busy dinner service).
We will contact you and confirm we can organise the order and take credit card details over the phone for advance payment to make pickup completely contactless.
You order will not be confirmed until you have heard from us and payment is taken.
Orders will be collected from the Mrs Ferg Beech Street store (69 Beach Street) at the arranged time in an outside contactless environment. It is essential you are ready at the agreed time as our team members will need to return to our main operations as quickly as possible. Please wait by outside leaner beside the window so we can see you have arrived and bring your order to you.
This trial system will begin from 8am Tuesday to the 14th December.
The system will operate from 8am until 10pm, 7 days.
This system may be suspended from the 24th of December until the 5th of January as our team will be stretched to operational capacity during this time.
We appreciate the system is not perfect and will do our best to improve it over time.
We appreciate your business and the support Queenstown has given us throughout the years.
We will be looking at options for Fergbaker and Mrs Ferg in the coming weeks. Our focus is balancing everyone's safety and this will be our priority over the coming months.
Best wishes the Fergburger team.
VIEW FULL RESPONSE