ORDERS READY NOW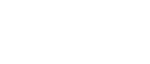 Ferg vouchers are a great way to say thank you, congratulations, best wishes or safe travels. If you have friends or family visiting Queenstown this is the perfect gift. Order some vouchers online and we will arrange to have an e-voucher sent out.
BUY NOW
From caps and t-shirts for the summer, to hoodies and beanies in winter the Fergburger merchandise range keeps you covered all year round. Our merchandise range is the perfect reminder of your trip to Queenstown, or a great gift to take or send home for those who couldn't be with you. Order online or email us and we'll be happy to help.
BUY NOW
From CNN to The Telegraph, Lonely Planet, NineMSN or the Los Angeles Times articles have been written about Queenstown and its cult store Fergburger. From bloggers (print and video) or television shows or film crews from around the globe we love hosting, cooking and interacting with everyone. In showcasing our beautiful town, and the fantastic regional produce we combine into our much talked about burgers we thank you all for visiting us and telling your stories. Below you can read about or see many of the wonderful experiences or adventures our guests have had with Fergburger and Queenstown.
Working at Fergburger means making great food and serving with a smile and looking after our guests. If you love food, know how to create visual masterpieces and can work fast whilst having fun in a busy open kitchen then come and work with us. If your kitchen experience is limited, then we can train you as you learn the different stations in our kitchens. We're always on the lookout for all levels of experience within the hospitality field. If you want to be part of a great team from prep, to kitchen or front of house then please apply today to be part of our internationally recognised business.
FIND OUT MORE